Arbourdale is Proud to Represent the World's
Most Innovative Brands in Bio-Remediation Products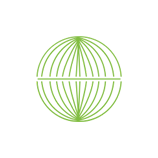 We offer a diverse suite of products
to address a broad range of challenges in four specialized areas.
Drinking Water
Arbourdale is at the forefront of the most effective, ethical, and environmentally responsible disinfection products for drinking water.
Livestock
ArbourdaleAg delivers effective, proven solutions to improve livestock health and farming efficiency.
We LOVE Pets!
Arbourdale Pet & Equine has products to help protect and heal your beloved animal companions.
Ponds and Lakes
Any pond can be beautiful. With Healthy Ponds by Arbourdale, we make it easy.
Arbourdale Is Passionate
About Providing Healthy, Environmentally Responsible Solutions
For years in the water industry, we saw people using poisons in an attempt to control pathogens and algae in the water. They didn't work. At best, they treated the symptom, not the root cause. At worst, they killed fish and poisoned the environment. We knew there was a better way, and we set out to find better solutions for water problems.
We found and partnered with leading-edge companies like Bioverse, Roam Technology, Blue Planet, and Air-O-Lator to deliver proven solutions to environmental, pet, and livestock problems.
From those first steps, Arbourdale has grown into Canada's largest distributor of environmentally responsible remediation products for water, agriculture, livestock, and pets.